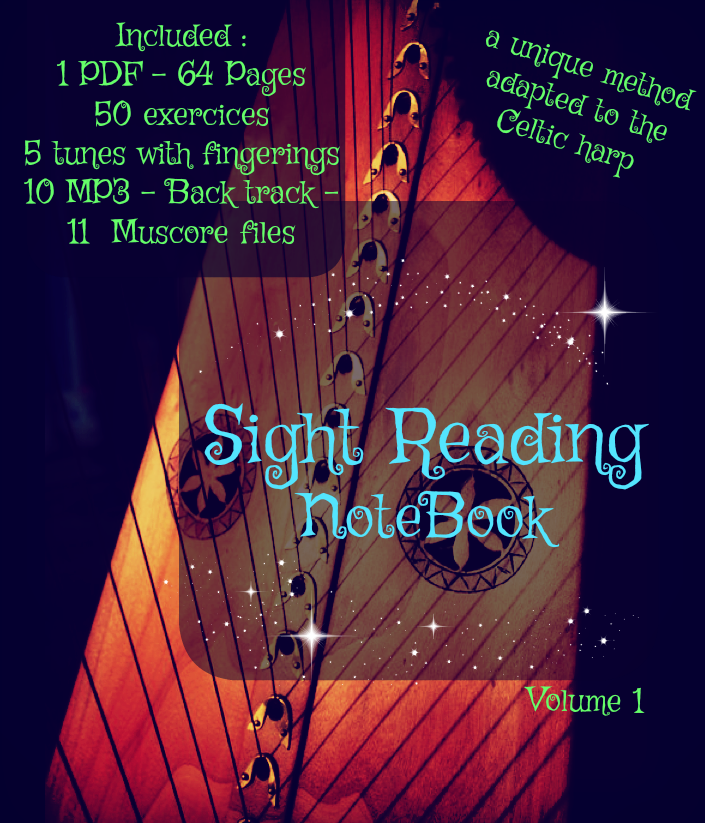 Sight Reading For Lever Harp - Vol 1 - English Version -
- Learn at home and practice Sight Reading with your favorite instrument. -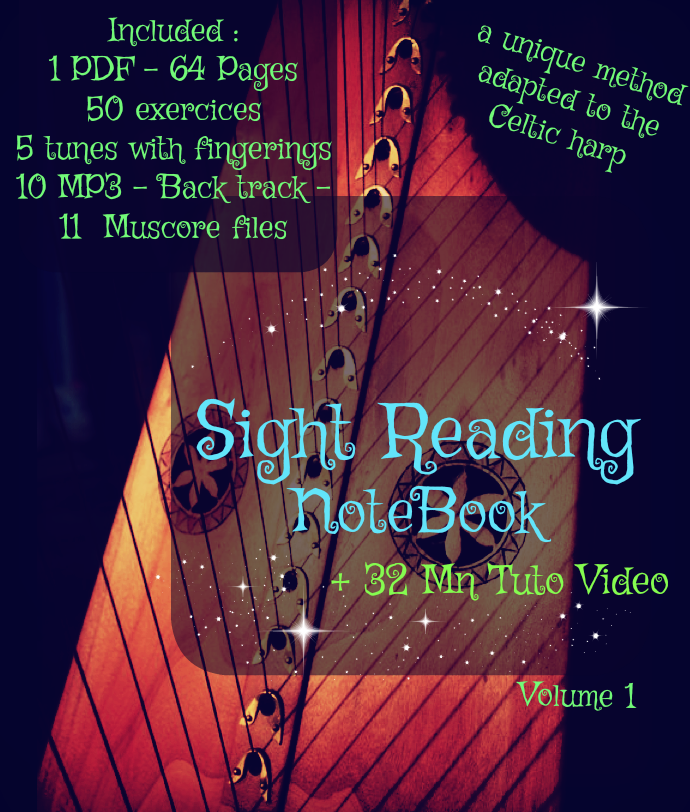 - ENG -
A NOTEBOOK FOR LEVER HARP
Learn at home and practice Sight Reading with your favorite instrument.
1 PDF - 64 pages
50 exercices
5 tunes to learn with fingerings
10 MP3 (metronome beat, drum and acoustic music for improvisation - more 1 hour to practicing -
11 muscore files
---
Testimony -
Message of Betty - 17/11/2017
Your method of teaching is very special and I feel lucky to have found you! You make it enjoyable to learn and give us the confidence to express ourselves with little tricks like using the Rhythm section in our practice. Thank you for explaining the fingerings so clearly. What you say makes total sense and I'll give it a try when I practice today. Thank you once again for the update! The video is lovely and very helpful, just watched it and I'm off to practice with confidence!You've worked very hard to make learning the harp fun. I'm a visual learner and the videos are a perfect addition.
---
Class Curriculum - Programme de la formation
- Welcome -
Available in / Disponible days / Jours
days / Jours after you enroll
- English course -
Available in / Disponible days / Jours
days / Jours after you enroll
Get started now! - Démarrer maintenant