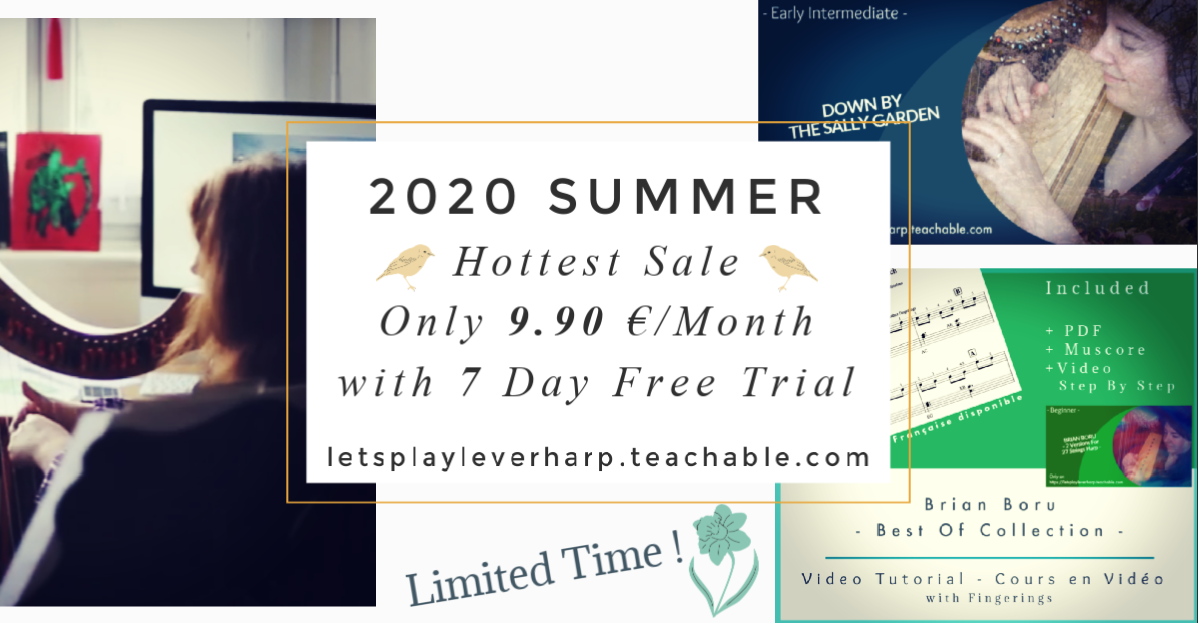 When I woke up this morning,
I said to myself that we had to make a positive gesture for people who wish to learn the Celtic harp at home!
To celebrate the arrival of summer this weekend,
I offer a single subscription of 9.90 euros per month
with a free period of 7 Days!
it's limited in time but you can cancel when you want!
En me réveillant ce matin, je me suis dit qu'il fallait faire un geste positive pour les gens qui souhaitent apprendre la harpe celtique chez eux !
Pour fêter l'arrivée de l'été ce week-end,
je propose un abonnement unique de 9.90 euros par mois
avec une période gratuite de 7 Jours !
c'est limité dans le temps mais vous pouvez annuler quand vous le souhaitez !