- Version Française plus bas -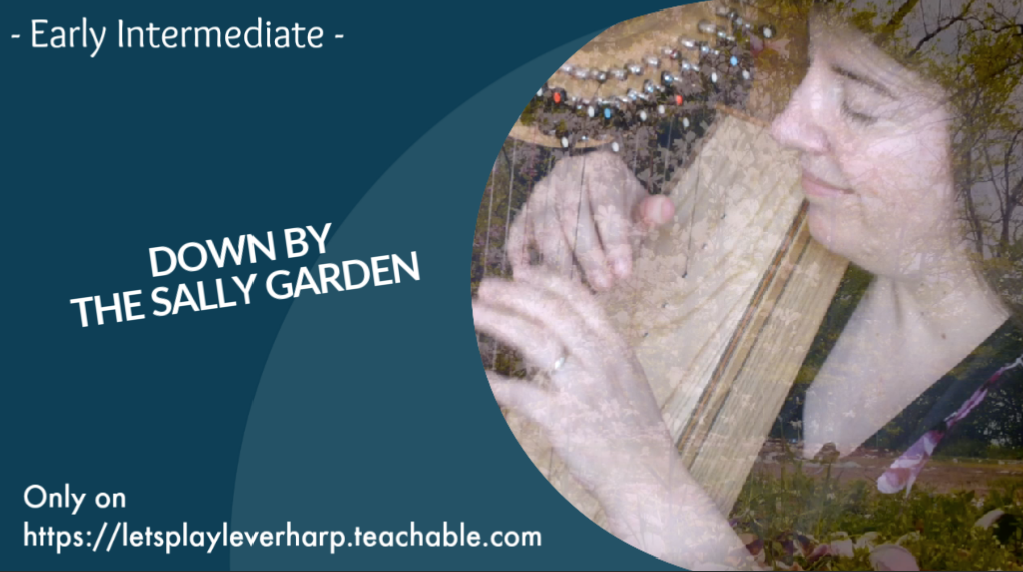 - ENG -
my last article was from April, and since then I didn't have the energy to write because I also had to provide virtual lessons and prepare new training.
I don't know how many people read my blog, so don't hesitate to leave a comment!
since June, I launched a new campaign on my instagram as you see in this photo.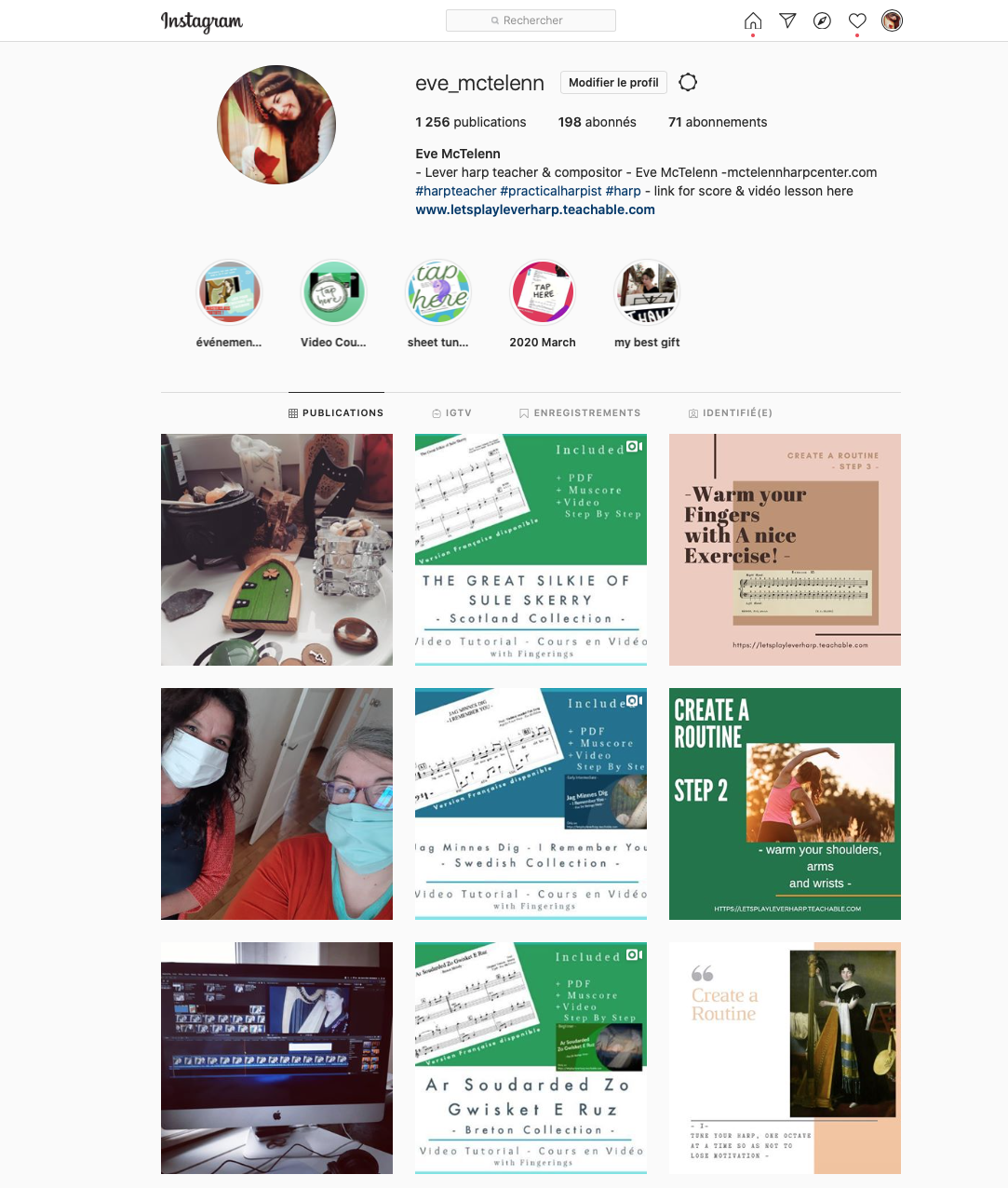 3 photos per day with advice, a training video to learn the harp at home, and a photo of the day.
I really like this concept.
Since April, I have also recorded different video course, here is the list if you want to learn new melodies.
- An Paistin Fionn - The Blond Tent - Katrien Delavier Collection
- Video course - or - Only Score -
- Lament For Terence McDonough - Turlough O'Carolan

- Video course - or - Only Score -
- Björnlaten - The Bear Song - For 26 Strings harp
- Video course - or - Only Score -

- Down By The Sally Garden - For 26 strings Harp

- Video course - or - Only Score -

I also work on the site and improve your experience. and of course in virtual classes but also at my house very recently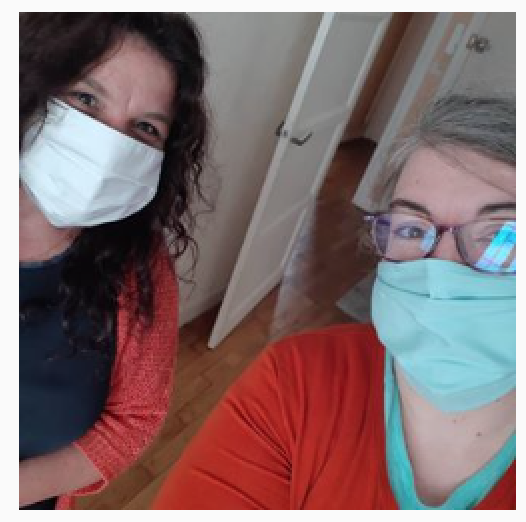 so much for the latest news.
I also prepare for the French a harp course with pieces like - Brian Boru, Sally Garden, Greensleeves, Tri Martolod.
to find out more go to my site
Here is a good month of June and take care of yourself!
Eve McTelenn
---
---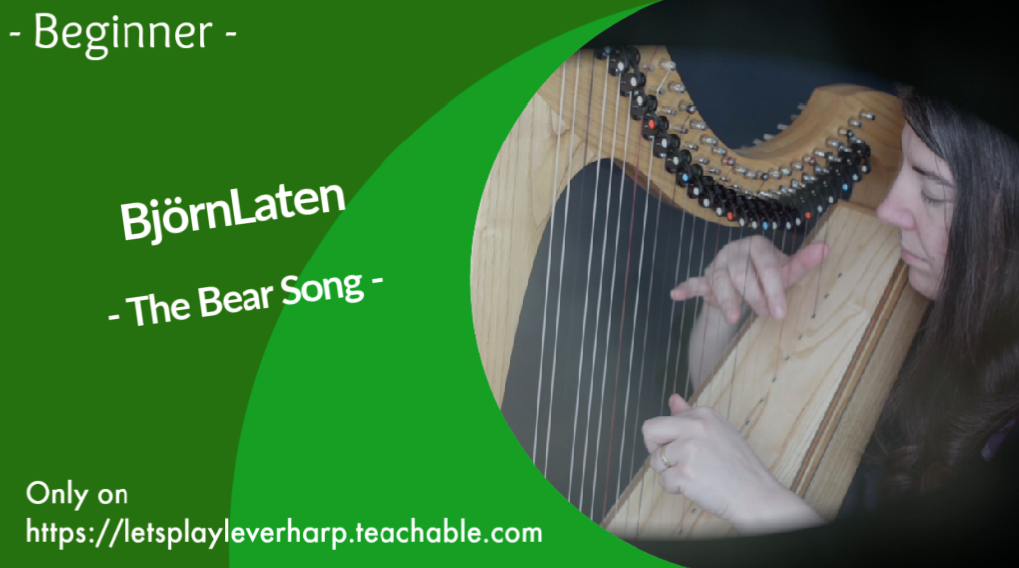 Nous sommes déjà au mois de Juin,
mon dernier article datait du mois d'Avril, et depuis je n'avais pas l'énergie pour écrire car je devais aussi assurer des cours en virtuel et préparer de nouvelles formations.
Je ne sais pas combien de personnes lisent mon blog, alors n'hésitez pas à laissez un petit commentaire !
depuis le mois de juin, j'ai lancé une nouvelle campagne sur mon isntagram comme vous le voyez sur cette photo.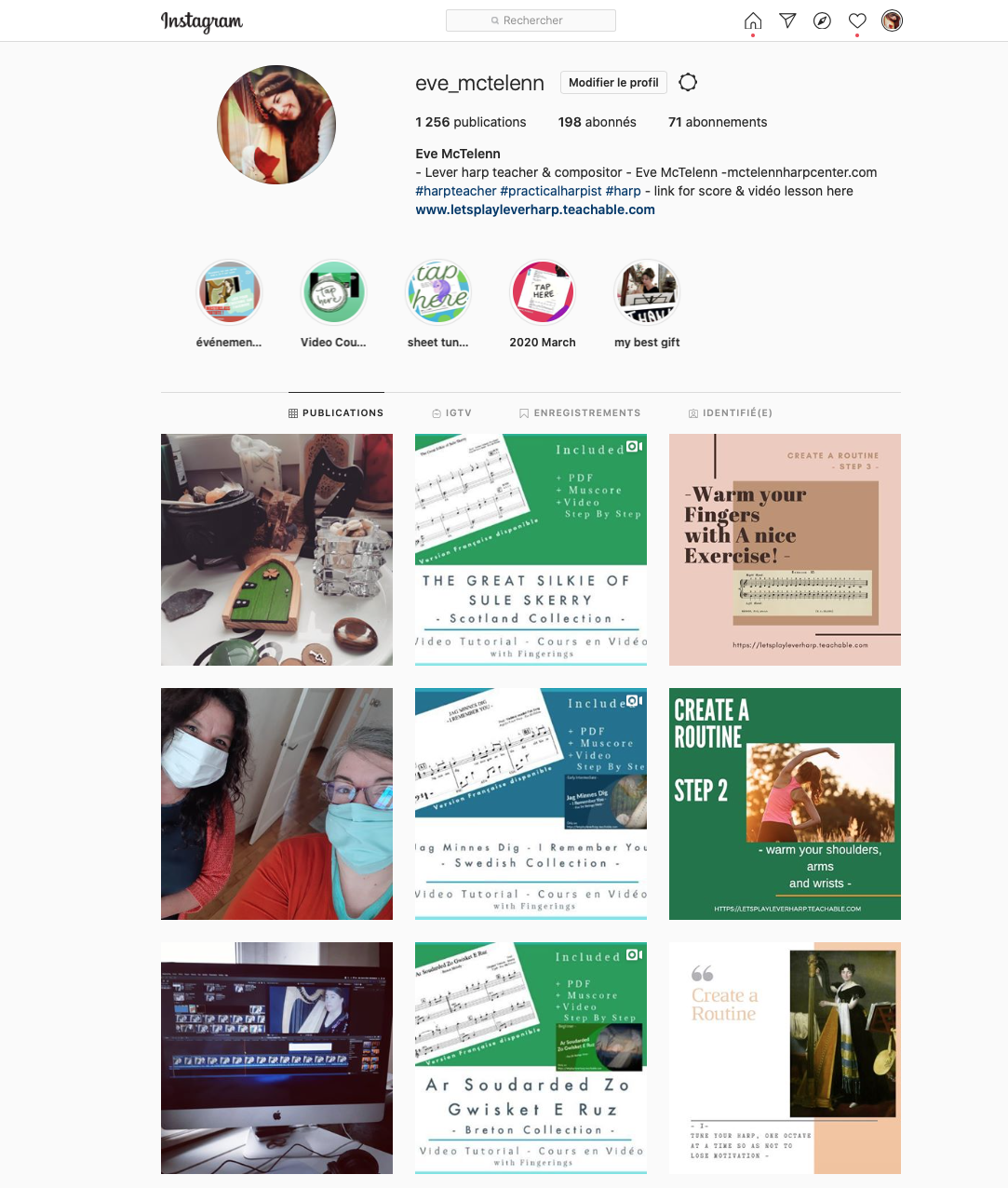 3 photos par jour avec un conseil, une vidéo d'une formation pour apprendre la harpe chez vous, et une photo du jour..
j'aime beaucoup ce concept.
Depuis le mois d'avril, j'ai aussi enregistré différentes formations dont voici la liste si vous souhaitez apprendre de nouvelles mélodies.
je travaille aussi sur le site et améliorer votre expérience.
et bien sur les cours en virtuel mais aussi chez moi très récemment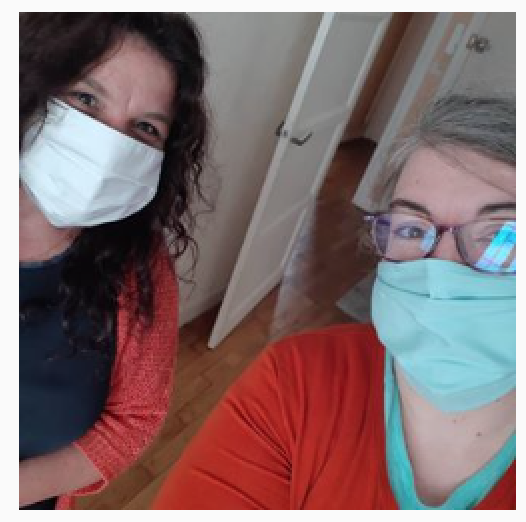 voilà pour les dernières nouvelles.
je prépare aussi pour les français un stage de harpe avec les morceaux comme - Brian Boru, Sally Garden, Greensleeves, Tri Martolod.
pour en savoir plus allez voir le mon site
voilà passez un bon mois de juin et prenez soin de vous !
Eve McTelenn