Summer - Discover My Last Featured Course ! Découvrez la formation du moment !
---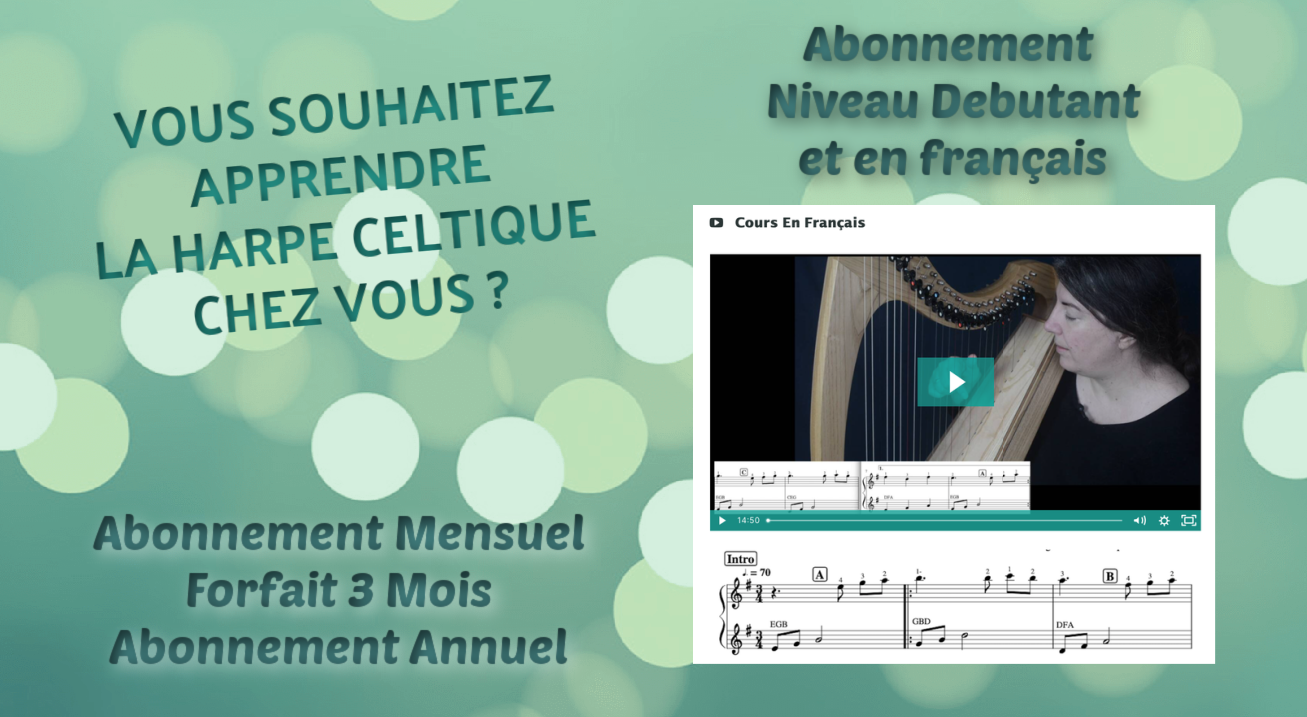 Pour mes amis Francophones - Aout 2020 -
Salut à tous !
mon site https://www.mctelennharpcenter.com est en train de refaire une beauté,
et je suis en train de travailler sur de nouvelles formules d'abonnement pour les cours exclusivement en français. vous pouvez allez voir cette nouvelle page
- https://www.mctelennharpcenter.com/apprendre-la-harpe-celtique
ou je propose 3 formules différentes.
un abonnement mensuel / un forfait de 3 mois / un abonnement Annuel
---
- voir la liste des morceaux disponibles -
est désormais accessible et concerne les personnes qui ont déjà des notions de solfège et de harpe celtique mais qui veulent avoir des cours supervisés.
et vous pouvez aussi acheter les cours à l'unité à partir de 12,90 € - en cliquant sur les titres
ou bien juste la partition en cliquant sur - juste la partition
---
- en sachant que je propose aussi des cours via la plateforme Zoom ! -
---
les prochains niveaux - Intermédiaire - est en cours de mises à jours
et - Grand Débutant - sera disponible très prochainement...
Vous pouvez vous inscrire à la newsletter francophone ici
à bientôt !
Eve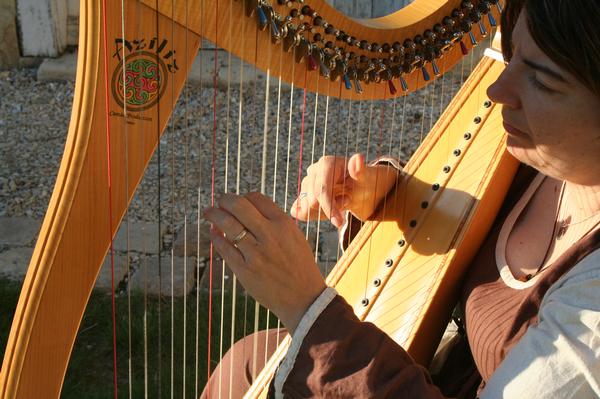 Welcome to - Let's play Lever Harp On Teachable -
How to purchase ?

There are several ways to enter the world of Eve McTelenn harping and I am sure there will be a purchase solution to suit you.
A. Subscription
this gives you full access to the full catalogue of my video lessons.
Subscribe for as long as you wish and cancel anytime.
B. Purchase lessons individually.
this will give you access to individual video lessons that will stay on your profile. The corresponding sheet music is included as a download to print at home.
C. If you would just like to purchase the sheet music,
Each tune can be purchased and downloaded as an individual item.
No subscription is necessary for individual purchases of sheet music or video lessons.